Thinking of relocating? In that case, you should consider moving to Michigan. With its bustling metropolis, dynamic lifestyle, and natural locations, it has much to offer. However, you must be aware of certain things before making a decision to live there. You will come across a lot of diversity in Michigan, and while it's one of the best things about living here, you should always be prepared to see some changes. To help you make the right decision to move to Michigan, read on below. Here are 10 things you need to know before moving to Michigan.
Source: https://cdn.pixabay.com/photo/2016/12/19/20/42/detroit-1919050_960_720.jpg
Top 10 Things to Know Before Moving to Michigan
1.      Michigan Has One of the Most Intense Winters
If you're planning on moving to Michigan, prepare yourself to experience one of the most intense winters with heavy snowfall. You will find yourself living in a coat for most of the year, so you'll have to equip yourself with the best winter attire to keep you warm. If you can't bear the cold, you will surely have a hard time making it through the colder months. Of course, you'll get used to it over time. After all, there are so many fun things to do here during the winters. Look on the bright side, as you won't have to worry about paying high energy bills for the air conditioning system.
Source: https://www.gannett-cdn.com/-mm-/624a6afb388dc176a5027a803bfeec37faae1ad9/c=111-456-2137-1601/local/-/media/2016/12/15/DetroitFreePress/DetroitFreePress/636174213039089523-Snow-Sunday-121116-EC030.jpg?width=660&height=374&fit=crop&format=pjpg&auto=webp
2.      Michigan is Big on Lighthouses
Michigan is home to many lighthouses and sights to view while on vacation. If you enjoy serene Beachy views with a shiny lighthouse, Michigan is the place to be. You can actually spend a lovely weekend in the lighthouse areas with friends and family, while engaging in other activities as well. There are plenty of lighthouses in Michigan, but you should check out the one at Lake Michigan and Lake Superior.
Source: https://cdn.pixabay.com/photo/2019/02/28/02/34/crisp-point-lighthouse-4025268_960_720.jpg
3.      You Will Find Affordable Homes in Michigan
Real estate is a major industry in Michigan, and if you're in search of a home for you and your family then Michigan will provide you with ample of options. The best part is that the houses here are affordable. One of the reasons for this is controlled population growth. You will definitely enjoy your house search in the Detroit area, and there are so many other communities to hunt in. You will need proper assistance during your house hunt, and Crown Properties International will help you do that.
Source: https://img1.wsimg.com/isteam/ip/0e574f25-75b9-4562-ac99-76689459bbfc/1f198090-4b75-4cfa-b919-93580fddff00.jpg/:/rs=w:1160,h:771
4.      You Will Get to Witness the Northern Lights
After moving to Michigan, you will get to witness the Northern Lights at one point or another. It will definitely be one of the best experiences in your life. If you're all about admiring natural serene views, Michigan is the right place for you. You will hopefully have a chance to witness these beautiful lights over Lake Superior or Mackinac Bridge during the night time. Make sure to bring your camera when you go to see the Northern Lights!
Source: https://cdn.pixabay.com/photo/2016/09/03/18/35/mackinac-bridge-1642445_960_720.jpg
5.      Michigan is Home to Many Sports Events
If you're a sports fan, and are especially into hockey and football, you will love living in Michigan. You can see plenty of University of Michigan football games, as well as other teams that keep the athletic spirit alive. If you love playing sports, you can surely join one of the club teams and spend some time playing recreationally. You can enroll your kids in leagues to build their skills, giving them the opportunity to pursue the field professionally as they grow.
https://ewscripps.brightspotcdn.com/dims4/default/704846d/2147483647/strip/true/crop/640×360+0+4/resize/1280×720!/quality/90/?url=https%3A%2F%2Fmediaassets.wxyz.com%2Fphoto%2F2015%2F10%2F12%2FGettyImages-492177796_1444660377015_25108370_ver1.0_640_480.jpg
6.      Move to Ann Arbor for Major Blue Vibes
Ann Arbor is one of the coolest communities in Michigan to move in. Other than the rich culture and homely feeling you find in this beautiful community, you will notice a lot of blueness. It's full of breathtaking views and skylines that amp up the ambiance. You will surely love the friendly people here too!
Source: https://aerodynamicadvisory.com/wp-content/uploads/2018/04/Ann-Arbor-Dale-Fisher-Photo.jpg
7.     Develop a Taste for Craft Beer before Moving to Michigan
Do you like beer? If so, you will love trying Michigan's different craft beers. You will come across a variety of craft beers at many bars and restaurants. You can rest assured that once you move to Michigan, you will never run out of options when it comes to trying new foods and craft beer. After a hectic day out, you can enjoy a fantastic night out with friends and a glass of craft beer.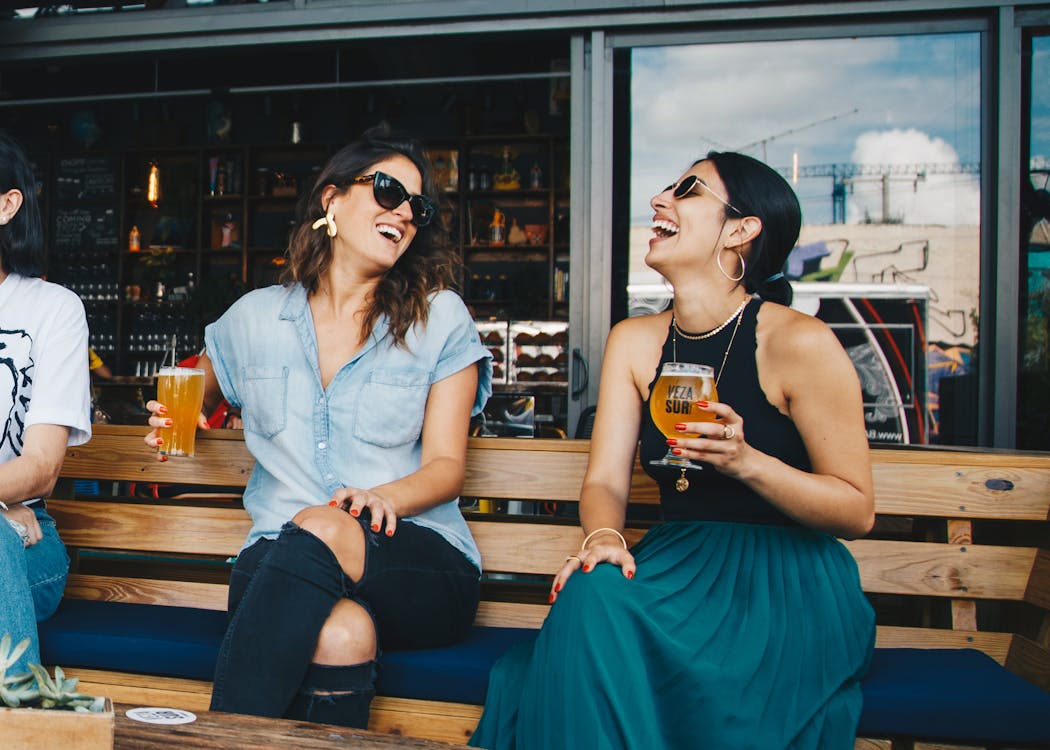 Source: https://images.pexels.com/photos/1267696/pexels-photo-1267696.jpeg?auto=compress&cs=tinysrgb&h=750&w=1260
8.     Michigan has Many Lovely Beaches
You don't have to worry about staying in during the weekends as you can always hit the beach. In Michigan, you can find plenty of sunny beaches to spend time with your family and friends. Even though Michigan doesn't really border the ocean, it still has a couple of beaches in case you're looking to get some rest and relaxation. You will surely love the beaches at Lake Huron, Waterford, and Lake Superior.
Source: https://cdn.thecrazytourist.com/wp-content/uploads/2017/10/ccimage-615225483_c2180b2fa7_b.jpg
9.     You Must Know How to Drive
If you get around using public transport in your current locale, things will have to change once you move to Michigan. That's right! If you want to visit and get to different places, you should have a valid driver's license and proper driving skills. There are many rural places in Michigan, which explain the long distances, but thankfully, people here know how to keep up with traffic and go 80 miles an hour. Hopefully, distances won't feel as long. In fact, you might even get a ticket for gong too slow.
Source: https://h7f7z2r7.stackpathcdn.com/sites/default/files/images/articles/michigan-sign-bridge-highway_0.jpg
10. Coney Dogs are a Staple Food
Do you enjoy trying special delicacies from different states? If so, you'll love trying the Coney dog, a famous Detroit snack. This delicious snack is city's take on the regular hot dog. It comes with a mouth watering chili topping, known as the 'Coney Sauce'. It'll be love at first bite, and you'll keep coming back for more, especially considering the vast array of culinary experiences Michigan has to offer.
Source: https://www.thehopelesshousewife.com/wp-content/uploads/2012/05/Coney-Dogs-3-735×490.jpg
Conclusion
Now that you're aware of the 10 things you need to know before moving to Michigan, it's time to start packing your bags and decide if you'll be moving. If you're satisfied and comfortable with what Michigan has to offer, what are you waiting for?
Related Posts
Buying a house in Michigan is a big task, especially for new…

People who are considering moving to Michigan, as well as long-term Michiganders,…

Buying vs. renting a house or apartment in Michigan is a long…