The holiday season is the best time of the year; that allows families and friends to get together and make some memories. It is the time of the year when people participate in events, decorate their homes, and visit different places to enjoy the season to its fullest. If you are wondering how you can enjoy your holidays in Michigan, here are a few things you can do.
Things to Enjoy the Holiday Season in Michigan this Year
1.      Check Out Christmas Lights in Ann Arbor
Christmas lights offer the lost brightness to dark winter nights. Not only are they fun to watch, but they also make it so much easier to return home at night. If you love Christmas lights, you must check out Ann Arbor lights during the holiday season.
The walk-through events, drive-through events, individual businesses, and houses in Michigan offer fantastic views to spectators. You can also visit Wayne County Lightfest, Nite Lites at MIS, Wilf Lights at Detroit Zoo, and Toledo Zoo Lights.
2.      Telegraph Avenue Holiday Street Fair in Berkeley
Visit the Berkeley street market around the holidays for another fantastic experience. Though street fairs are the best of most cities, Berkeley has more to offer you. Telegraph Avenue Holiday Street Fair is one of the oldest events in the city. The locals will celebrate the 39th annual fair this December 2022.
Holiday shoppers will enjoy an abundance of good cheer, fine food, great music, and unique and beautiful handcrafts. If you want to know the local traditions and culture, you can visit the fair, interact with locals, and check out different stalls.
3.      HollyDays Markets in Canton
There's nothing better than celebrating the upcoming festive season while shopping with local vendors. HollyDays Markets is the 3rd annual market in Canton that allows you to enjoy shopping in the farmers market. There are several activities for kids, and you can find delicious food specially made for children.
Live music makes things much more exciting and captivating for you. People who love wines also get an opportunity to taste local drinks at the event. If you are a foodie looking for mouth-watering cuisines, HollyDas Market is the place for you as you can find a good range of food options in the market.
4.      Pictures with Santa in Farmington
What's celebrating holidays without a Santa Clause? Surprise your children with a special visit with Santa to create lifelong memories. Interacting with Santa in an inclusive atmosphere will make the day for your children. Just make sure to reserve in advance so that you get the opportunity to meet Santa in Farmington.
5.      Lighted Christmas Parade Entrant 2022 in Orion
Do you want to participate in the Christmas parade? You should check out the lighted Christmas parade in Orion on 3rd Dec at 6 pm and onwards. It will include live music, lights, banners, and much more. You can also meet Santa clause and take some pictures at the event.
You can go to the event wearing your favorite costumes to have a more joyful time. There will also be local marching dancers and bands, along with floats that will make the atmosphere joyful and entertaining.
6.      Gift-Making Event in Novi
Want to gift something special to your loved ones? Why not offer them a beautiful ornament? Gift Making Holiday Ornament is an event organized in Novi that allows you to create classy gift pieces. You can customize pieces for your   loved ones using the tools and equipment provided by the organizers.
You must register yourself to book a slot for the gift-making event. Anyone above 18 can take part in this event. You can join the event with your friends and family and surprise them with your artistic skills.
7.       A Night with Vanessa Carr in Pontiac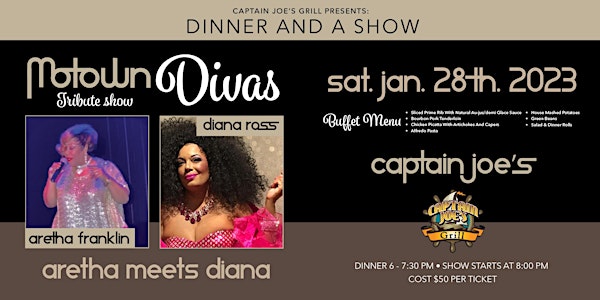 Get into the Christmas spirit with mind-blowing songs of iconic divas. In this event in Pontiac, Vanessa Carr will entertain people with Barbra Streisand, Aretha Franklin, Tina Turner, and other Christmas favourites.
If you love to hear some good songs in the voice of the best singers, then you should make time in your busy schedule to hear Vanessa Carr's voice. She is a famous dancer and singer recognized for her humorous renditions, emotional interpretations, genuine connection, and captivating storytelling abilities. Vanessa Carr will surely make you a fan of hers.
8.      Visit Hess-Hathaway Park in Waterford
If you have super active kids and are looking for an ideal place to help them enjoy the holiday season, take them to Hess-Hathaway. It's a family destination with plenty of playing opportunities for kids.
This location also has amazing lightning during Christmas. Please be aware that pets are not permitted here. So, seek alternative locations in Waterford if you wish to bring them
9.      Breakfast in Whoville in West Bloomfield
Check out this place if you love to eat a good breakfast during the holidays. Not only will you get a scrumptious breakfast buffet, but you also get to enjoy holiday music and handicrafts in the presence of Santa Clause.
You can take pictures with Santa Clause and dance to the rhythms of Christmas songs. You and your family or friends can also participate in an ugly Christmas sweater contest in West Bloomfield. So, prepare to win the contest of wearing the worst sweater.
10. Annual Christmas Party in Livonia
Bricklayers & Allied Craftworkers Union organizes an Annual Christmas Party for people in Livonia. The annual Christmas Party in Livonia has good music, tasty food, and lots of fun activities to help make the most of your time. The event will be celebrated on 4th Dec so don't forget to attend it.
Bottom Line
In a nutshell, there are several places to visit in Michigan during the holiday season. Think about your interests, who you want to spend holidays with, and which city you want to visit. Plan your trip, and don't forget to visit the places we've mentioned above if you want to make your trip memorable.
Related Posts
(Source) You can find several properties in Livonia based on your requirements…

Thinking of relocating? In that case, you should consider moving to Michigan.…

Have you ever thought about what Michigan has to offer when planning…