You can find several properties in Livonia based on your requirements and needs. All you need to do is to understand your needs and preferences before you start your search for properties.
Top Properties in Livonia
Here we have shortlisted the top 10 properties in Livonia, out of which you can choose a suitable home option.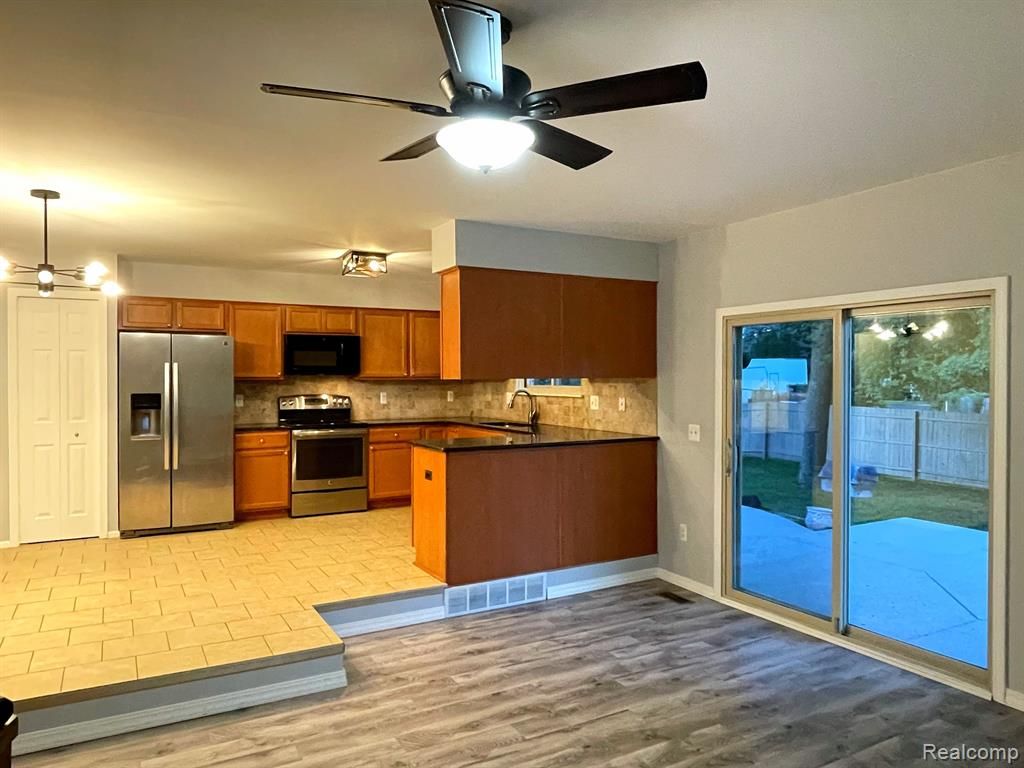 Looking for a quaint 3-bed property? If so, this might be the right option for you. This house is an ideal option for small families looking to live in a well-maintained and upgraded house. The house is not fully furnished, so you can set it according to your needs and preferences.  You can either set it up with minimalist decor or bring in necessary furniture, decor, and other things.
The neighborhood is car-dependent, and most errands require a car. This property is near some of the city's best schools, so you don't need to worry about your child's education. Living in this home will also allow you to engage in plenty of cultural and recreational activities.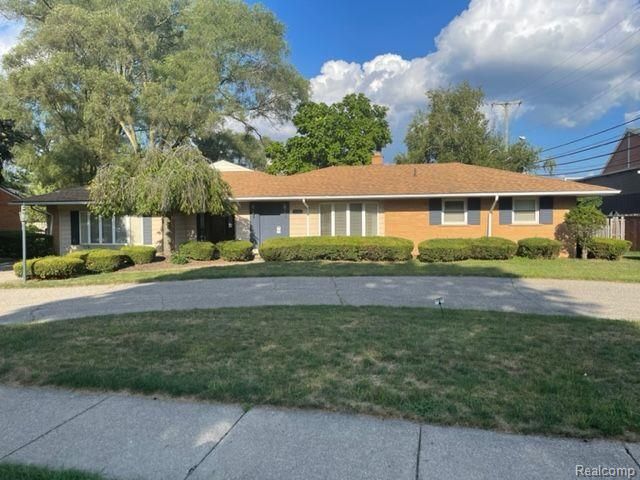 Though the house was built in 1959, it offers a modern appeal. If you're searching for a property with beautiful curb appeal, this is just what you need. The contemporary roof style, appealing architecture, and multi-color exterior are sure to captivate guests and passersby.
As for schools, you'll find a reputable elementary school nearby. And if you enjoy going out with friends or family, you can check out some of the best restaurants near your neighborhood.
Larger families who are looking for properties in Livonia with spaces to enjoy some time together can check out this home. This property offers 4 large bedrooms that can easily accommodate bigger families. A large patio and backyard offer ample space to engage in different activities together. You can plan barbecues, host parties or gatherings, or play some games with your family.
Do you have multiple vehicles? Don't worry. This property has enough space to park an RV. Since bigger families have members of all ages, this property offers something for everyone. This is because it is close to hospitals, restaurants, freeways, shopping, and schools.
The 4 bedrooms and living room in the one-story building are perfect for homebuyers who want to designate each space for a particular purpose. If you have a bigger family, each member can take a room. And if you want to create a studio, or workspace, or need rooms for other purposes, this property in Livonia will give you the space to do so.
The property also offers a large size dining room, living room, and family room that you can redefine based on your needs. You will get amenities with the property, including a dryer, washer, TV, and other things.  Not only this, but the Bicentennial park is within walking distance of the property.
Looking for a two-story property? Invest in this house. The property's ground floor has formal dining space, spacious rooms, an office corner, an updated kitchen, and a hallway. The windows on the first floor offer a scenic view to enjoy your day. Besides giving you a view, you will get 3 bedrooms, a bath, and a walk-in closet that will make living interesting and enjoyable for you.
The finished basement also gives you an opportunity to create a space for the gaming area, workshop, workout area, family room, or other spaces. Playgrounds, walking trails, Bicentennial Park, pickleball court, and Dog Park are also near to this location.
Brick walls, white finishing, and beautifully designed property are what you will get from this house. Besides the impressive curb appeal, this house has a contemporary interior and exterior design that won't require any updates once you move in.
The property is near an elementary school, grocery stores, and shopping spaces so that you don't have to drive long distances to run errands or drop your children to school.
This spacious two-story property in Livonia is the dream home for many families. The house was built in 2022, so you can expect it to be made based on modern interior and exterior design rules. This property is carefully designed and has appealing architecture.
The back porch and patio offer plenty of opportunities for fun and entertainment. Since it's designed for medium to bigger families, you can park 2 cars in the garage.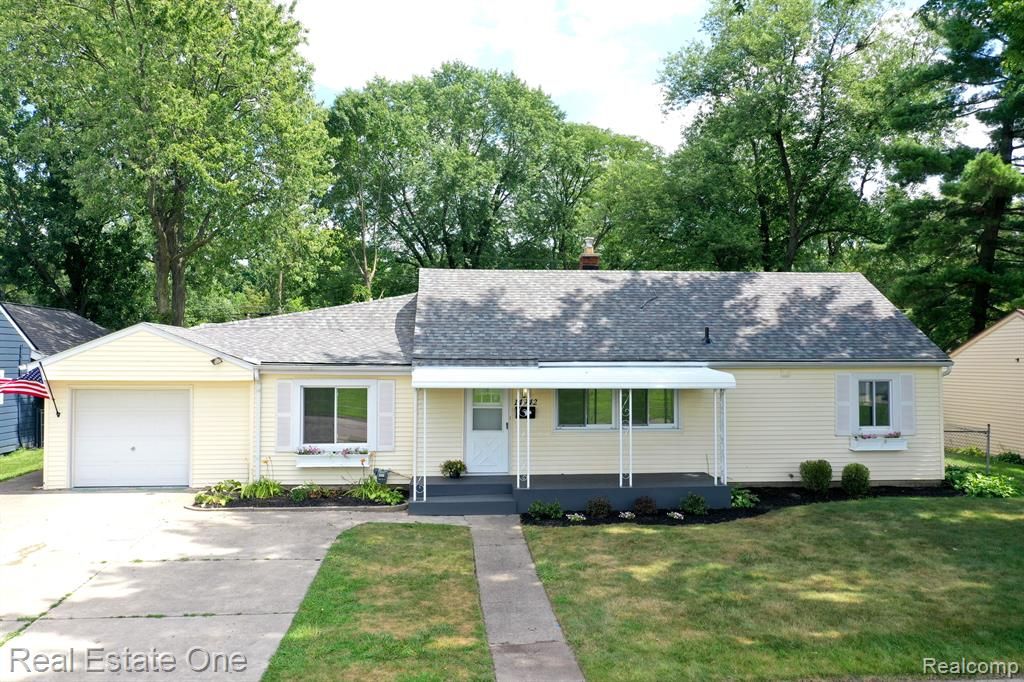 The traditionally designed properties always have a classy feel to them. If you are looking for something like that, this house in Livonia is an ideal choice for you.
While the property was built in 1951, it offers all sorts of necessary amenities and features like modern white cabinets, quartz counters, and bar seating arrangements in the kitchen. Besides that, the neighborhood is pedestrian-friendly, and most people perform their regular work on foot instead of in vehicles.
If you are looking for a traditional single-family home in a family-friendly neighborhood in Wayne, this is an ideal option for you. Though this is a one-story building, it offers 4 bedrooms and 2 full baths. The open floor plan, garage, backyard, and patio are also some ideal features for families.
The property is also near parks, shopping facilities, and grocery stores to help you perform your essential tasks.
Looking for a 3-story property? If so, this house might be suitable for you. Since it has three floors, you will get a lot of space than a one-story or two-story building to set your house.
With all the necessary features like kitchen upgrades and patio, the house is also close to schools like Elementary school. You can also find parks, shopping areas, grocery stores, restaurants, and cultural and entertainment facilities.
Properties in Livonia: Bottom Line
So, there is a long list of properties in Livonia. If you struggle to choose an ideal option for yourself, contact Crown Properties International for guidance.
Related Posts
(Source) Canton has a population of over 93,000, where you can find…

Whether you're looking for one story or two-story building, it's hard to…

Buying a house in Michigan is a big task, especially for new…