Whether you're looking for one story or two-story building, it's hard to find the perfect property in a city without the hassle of contacting several sellers and looking at the countless neighborhoods. To make things easier, we've mentioned some of the best properties in Rochester Hills that are great for single families.
Properties in Rochester Hills: What Type of Houses You Can Find?
The properties in Rochester Hills are a bit expensive but worth your investment. They offer all the amenities you'd want in a home.
Looking for an exquisitely designed single-family home? If so, this appealing two-story property with modern architecture and impeccable finish is a perfect option. The property uses different materials in its construction, offering a one-of-its-kind appeal. Hence, it offers metal roofs, external brick walls, extensive crown molding, and a wrought iron staircase.
The English garden view from the porch allows you to enjoy a lovely outdoor view. If you love stargazing, you'll have a blast spending nights with friends and family on the porch.
This 3,394 sqft property is a textbook definition of a picturesque dream home. With an aesthetically pleasing ambiance and modern furniture, this house will make stay-at-home weekends seem like a good idea. The massive patio and backyard allow you to host gatherings with family and friends.
This property offers incredible features and amenities, such as a walk-in pantry, walk-in closet, French doors, coved ceilings, fieldstone gas fireplace, and much more. Let's not forget the contemporary color scheme and theme that boost curb appeal.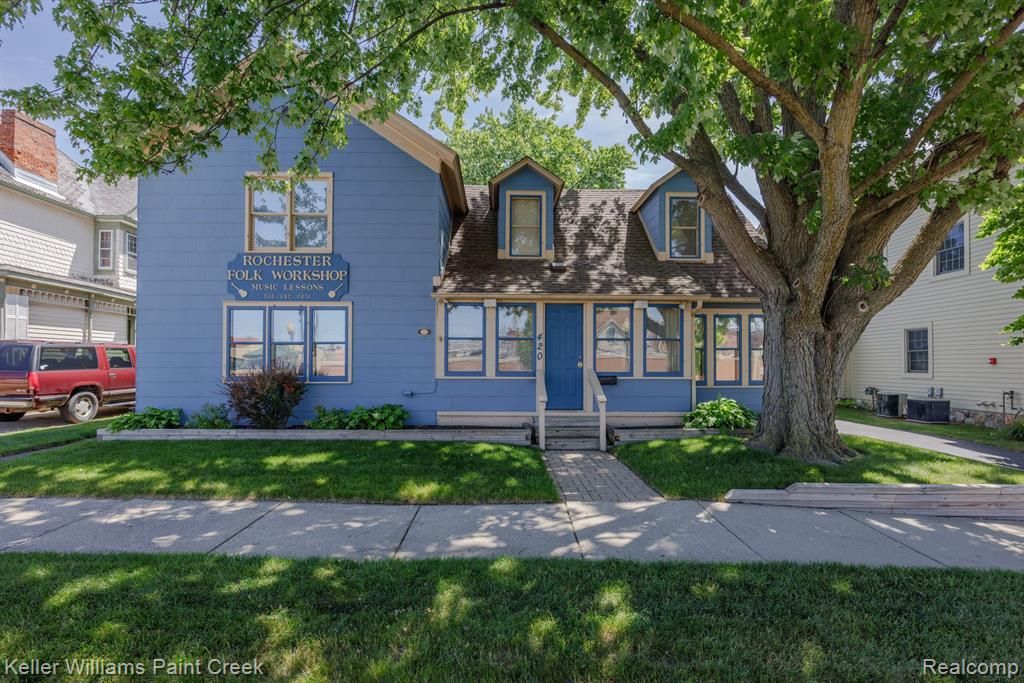 Old houses with vintage designs and architecture have a super catchy and charismatic feel. If 19th-century properties appeal to you, this Michigan property is the complete package. An added benefit is the additional unit you can use for business. You can start a café, Bed & Breakfast, or small, fast food restaurant.
The impeccable curb appeal will excite you even before you step into the house. Despite the old architecture, it has a fashionable and contemporary interior design, it offers minimalist furniture and up-to-date finishing.
This sweet, small, elegant single-family home is perfect for small families looking for homes in family-friendly neighborhoods. The house has a neutral and chic color scheme- you can see many white, grey, and nude brown shades.
This three-bedroom property has wooden flooring, minimalist furniture, a strategically designed patio, and a big garage to park two vehicles. The spacious backyard means that children can enjoy summer break playing outdoors. Overall, this is a beautiful house that offers function, comfort, and accessibility-to-necessities to you.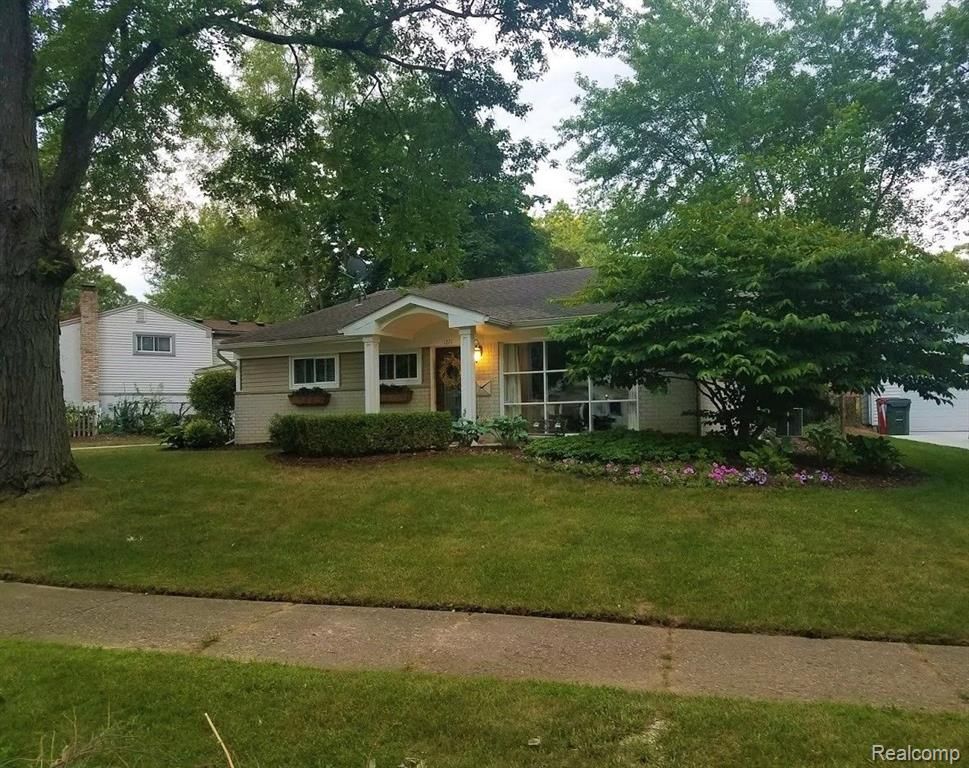 Looking for a tri-level, single-family home? Check out this property in Rochester Hills. The house is decorated to help you make memories with your friends and family members. Additionally, the property is remodeled to meet contemporary home requirements.
Each corner of the house is strategically designed to help you feel comfortable. The fully furnished kitchen offers granite countertops, custom maple cabinets, and stainless steel appliances. Bedrooms come with minimalist furniture and decor. The living room, hallway, patio, garden, and dining room have all the necessary furniture to move in as soon as you purchase the property.
Two-story houses with four bedrooms are perfect for small families. The property offers enough space, along with all the features and amenities you may need. The spacious and bright kitchen with up-to-date appliances, granite countertops, and durable cabinets make cooking easy and fun.
With several windows, you'll be getting plenty of natural light indoors, and a scenic view of the outdoors. Beautifully designed bedrooms allow you to rest comfortably, while theatre rooms make leisure time no less than luxurious. You can also find recreational activities near the property, such as a swimming pool and basketball court.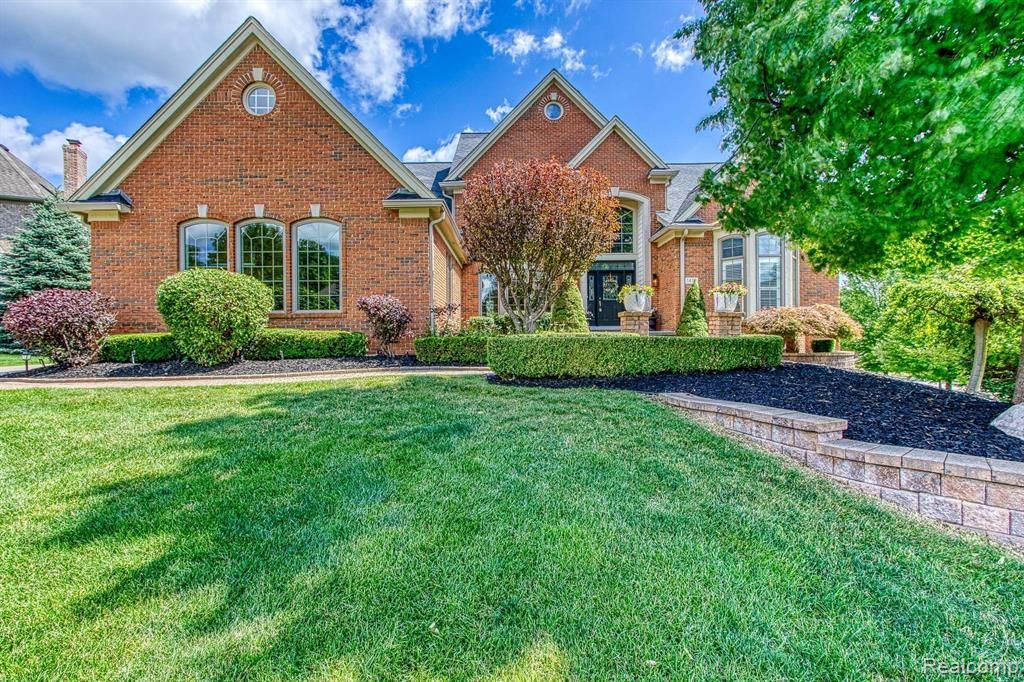 Looking for five-bedroom properties in Rochester Hills? Invest your money in this house. This contemporary property is a great place for a mid-sized family. With a brick stone exterior, classic window design, and chic entrance door, the house is surrounded by several trees and beautiful views. Hence, it's a great option for nature lovers who love the outdoors.
Some of its distinct features that you'll like include a dual staircase, Lafata kitchen, coffee station, hardwood flooring, soaring ceilings, princess suite, media room, and wet bar.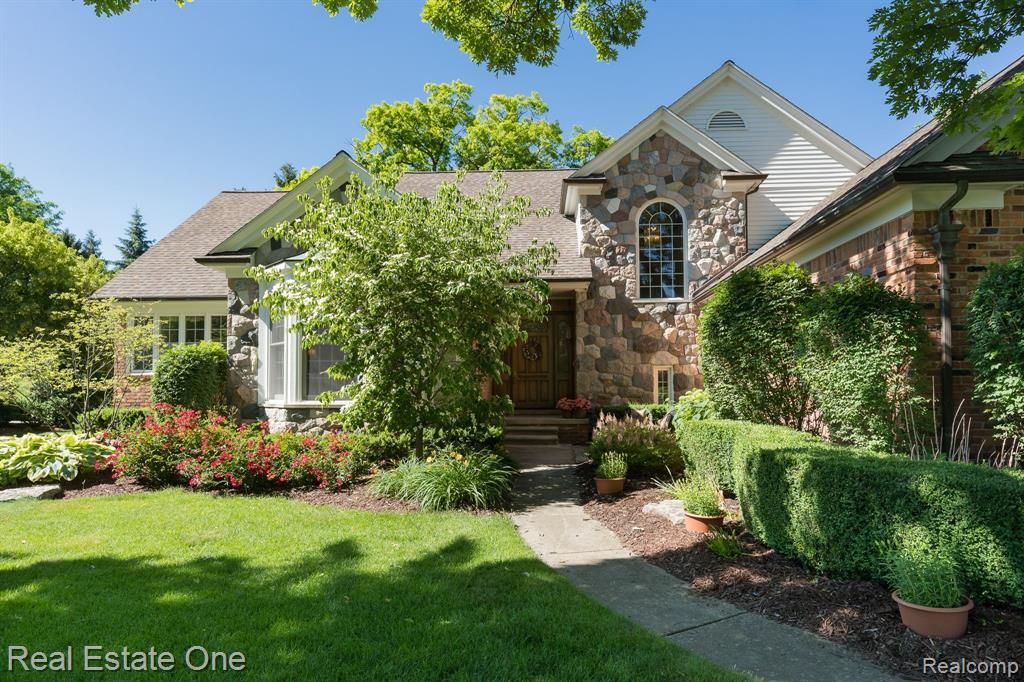 This is a highly sought-after property with a professionally designed interior and exterior. Like the entire northern house, this property is fully furnished. You can find a built-in speaker, recessed lighting, French doors, wood flooring, dual vanity, a dressing area, and copper gutters on the roof.
Due to updated finishing and features, the house is low maintenance. You also don't need to worry about repairs and replacements anytime soon.
This is another property in Rochester Hills and comes with gorgeous decor and interior. The home has other fantastic amenities as well, such as a formal powder room, library, floating kitchen cabinets, jetted tub, egress windows, and much more.
The spacious backyard is the best place to spend your time outside when the weather is pleasant. It has a big garage, so you can park different models easily.
This house is last on our list but slightly different from all the others mentioned in the article. That's because it comes with five bedrooms, allowing you to designate each room for a family member. Yes, your children don't have to share the rooms with each other.
Ample cabinets mean there's plenty of space to store your items, keeping your house organized and clean. A wide balcony, double pantry, spacious bathrooms, master bedroom, and walk-in closets are some features you will get with the house.
Properties in Rochester Hills: Bottom Line
In a nutshell, there are several beautiful and awe-inspiring properties in Rochester Hills that you can purchase to live a peaceful, comfortable, and carefree life in the city. If you want to learn more about the houses above or looking for a property in Rochester Hills with specific features, Crown Properties International can help you in this case. Contact us to find a perfect match for your desired house, and negotiate a good deal with the buyers!
Related Posts
Novi is an attractive city with a population of 60,439. The city…

[caption id="attachment_5783" align="aligncenter" width="670"] Bedroom[/caption] Looking for a luxury house with a…

[caption id="attachment_5485" align="aligncenter" width="597"] Shore Lighthouse Lake Michigan Great Lakes     …