Canton has a population of over 93,000, where you can find people from all walks of life. It is a wonderful town and quite safe for families to live in. Know the best part about properties in Canton? The town features a diverse range of housing options for low to high-income-earners. The town is home to some of the best schools, grocery stores, and accessible transport systems. So, if you want to live in a safe and beautiful neighborhood, start looking for properties in Canton.
Best Properties in Canton
Here, we have shortlisted some of the best properties in Canton. Continue reading to learn about the type of houses on the local real estate market.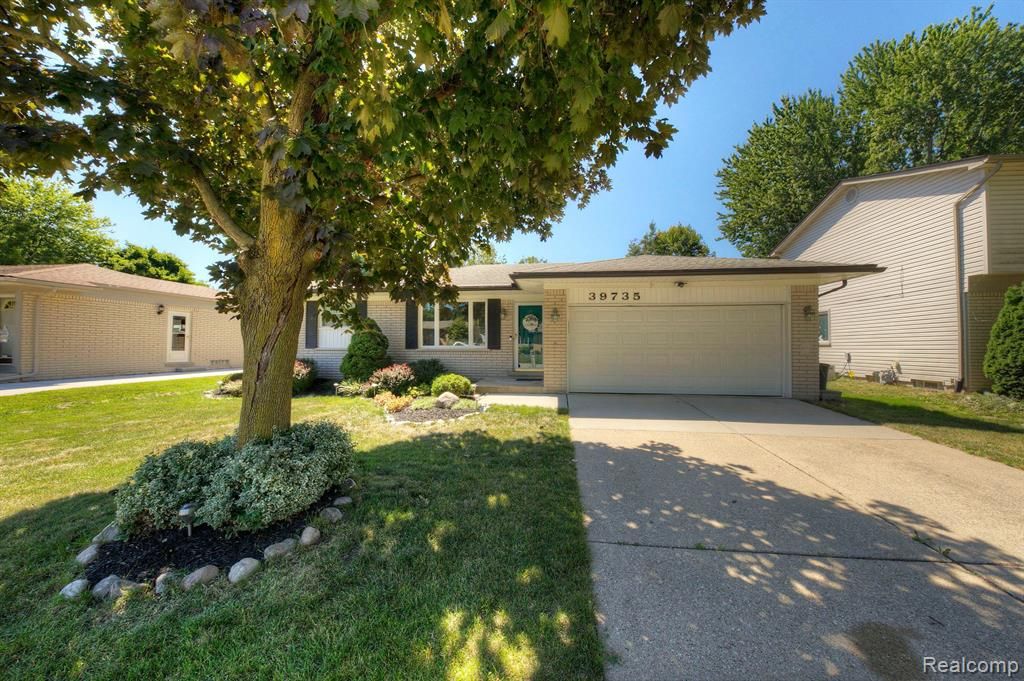 This three-bed, meticulously detailed ranch is perfect for homebuyers looking for a small-family house. With hardwood flooring, a large patio, a massive backyard, and an updated kitchen, it offers a comfortable living experience.
This brick ranch also features a 2-car-size-garage and basement. The best part is that the location is close to some excellent schools like Plymouth Canton. This way, you're not compromising on your children's education by moving to a new neighborhood. However, you will need a car for just about all errands, as grocery stores and shops are located quite far from the location.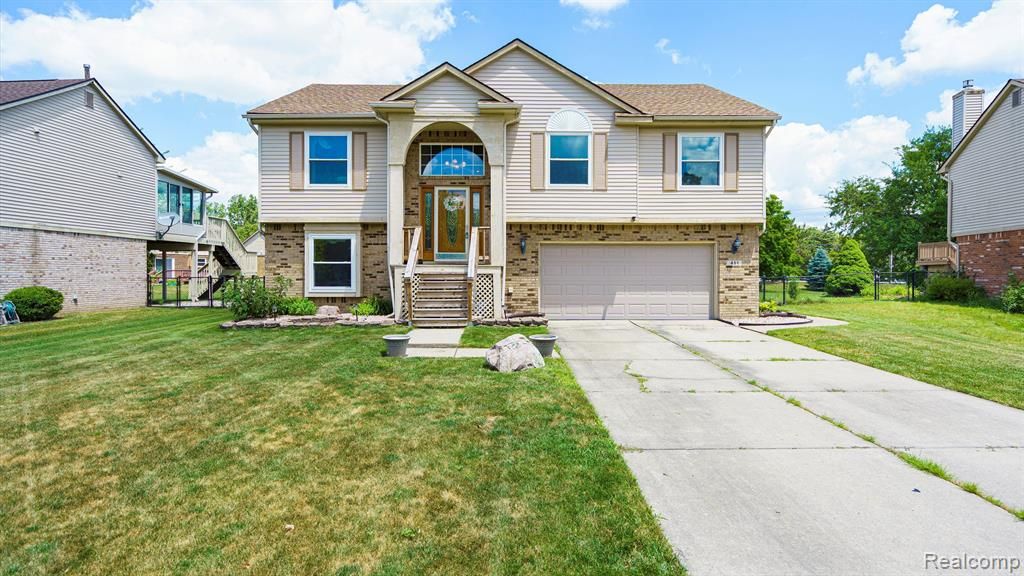 While the property was built in 1995, it is well-maintained to feature numerous amenities. Spread over 2,500 sq ft, it offers 4 spacious bedrooms. A triple Pane Hansen window offers an aesthetic appearance and lots of natural light to enjoy the evening sky. The property has undergone changes to the front porch, furnace, roof, and carpet to create a contemporary feel and boost functionality.
It has an asphalt roof, porch, updated fireplace, and a massive garage. The kitchen, bedrooms, and living rooms are fully furnished, so you don't need to worry about going to the store to purchase necessary items. The district also includes schools like Plymouth Canton, making it an ideal property for a family with children. If you are looking for the best newly-made properties in Canton, you don't want to miss out on this option.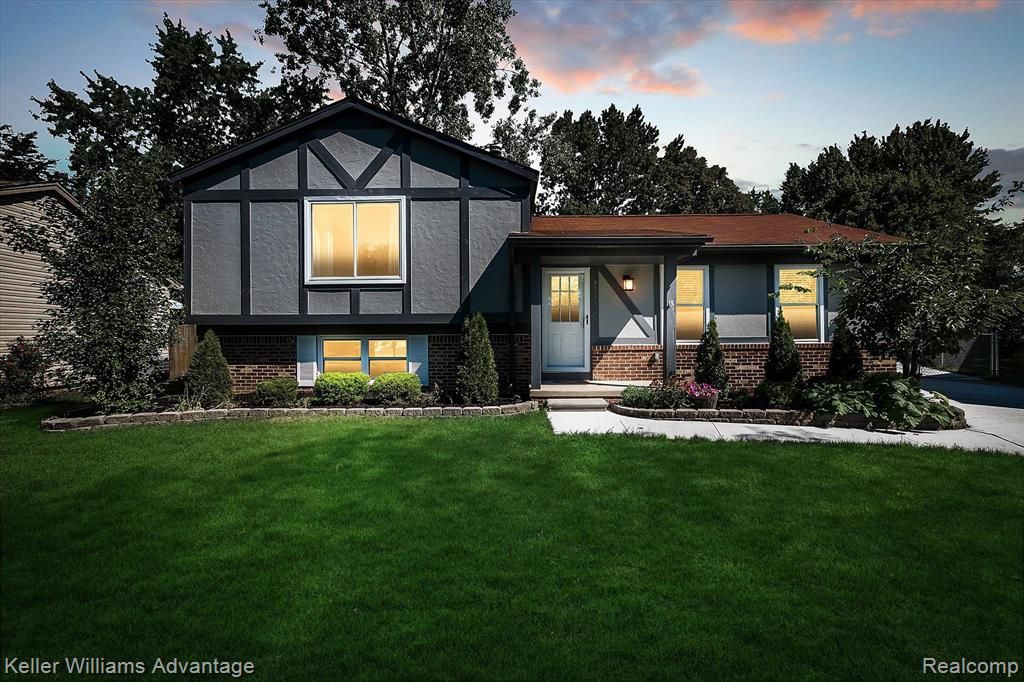 This gorgeous Canton property is a great option for families looking to move to a farmhouse-style property. It features aesthetically pleasing rooms with modern décor and furniture. The kitchen is fully updated with a beautiful backsplash, soft close cabinets, a buffet area, brand-new stainless steel appliances, and a coffee or wine bar.
This house also offers a laundry room and two additional rooms that you can use as a workout room, office, or bar. Not only will you get a super large backyard, but you'll also have some extra room for a playground. The property is also near many dining and drinking landmarks, shopping places, and schools.
This is one of the best properties in Canton, with three beds, a basement, and a deck. Besides that, you get a fully upgraded kitchen with all the necessary appliances like a dishwasher, dryer, free-standing gas range, free-standing refrigerator, washer, and microwave.
Plymouth Canton School is near the neighborhood, so you won't have to look far for the best schools. You'll also be able to access shopping stores, restaurants, and grocery shops. However, there are no parks near the district.
Graceful, opulent, and with extensive details, this lush colonial-style property is a great place to live with your family. It's a 2-story home with brick construction offering beautiful curb appeal. If you want to come up with a personal fitness area or bar, you can do so in the finished basement.
The backyard patio is a great place to make many memories with friends and family. Meanwhile, a private pond adds offers a peaceful corner to sit back and relax. Besides the home's various amenities, the neighborhood offers plenty of opportunities for fun activities. You can find a few dine-in options, but there's no park in the district.
If you're looking for a home with a massive patio to host parties or family dinners, this is one of the best properties in Canton. This house can facilitate bigger families with 4 large bedrooms, a fully equipped kitchen, and a lavish living room.
Besides that, you can conveniently reach expressways, shopping centers, and DTW. The bay windows allow natural light to illuminate your entire home, while the energy-efficient roof, durable doors, and wooden patio offer a variety of perks.
This modern farmhouse property is the embodiment of comfortable living. Also, the home features an open-concept layout. The 2,692 sqft land offers large rooms, a fantastic breakfast nook, and a spacious kitchen. Walk-in closets, granite countertop, walk-in pantry, large center island, Kohler plumbing fixtures, and massive windows in each room make the property highly functional.
Note that this area is car-dependent, but some areas also offer bike infrastructure. This property is also close to numerous amenities. Rest assured that you can spend your weekend nights at restaurants, enjoying delicious meals, or go shopping.
You can't go wrong with this property. The lavish property has a touch of both modern and traditional architecture. The house has a traditionally designed porch so you can enjoy everything that CHV has to offer. It features a hardwood flooring plan, contemporary-style rooms, and a spacious kitchen.
Most stores and shops are located far from the house, so the property is car-dependent. Also, the neighborhood is not quite bike-friendly.
This is an ideal option if you are looking for fully upgraded properties in Canton. With granite counters, glass backsplash, white shaker cabinetry, stainless steel appliances, vinyl flooring, reconditioned fireplace, and modern-style windows, this house offers you every type of feature you are looking for.
There are also several popular schools in the area, like Plymouth Canton Community Schools and Gallimore TAG Elementary School. Since there are various grocery stores in the vicinity, you can easily get daily essentials.
Though the property was built in 1978, it has a modern appeal. Four bedrooms, including a master suite, basement, dining room, and high-end kitchen and eating area, offer comfort and convenience to homeowners.
This property is also near beautiful nature trails, which are fantastic if you enjoy taking evening walks. You can enroll your children in nearby schools like the Pioneer Middle School and Miler Elementary school. The best part is that the schools' bus stops are in the subdivision.
Properties in Canton: Bottom Line
In a nutshell, Canton offers luxury properties that can facilitate small and bigger families and features every type of amenities. If you want help finding the best properties in Canton based on your preference, you can contact Crown Properties International. We can offer multiple options based on your requirements and needs.
Related Posts
(Source) You can find several properties in Livonia based on your requirements…

Whether you're looking for one story or two-story building, it's hard to…

Buying a house in Michigan is a big task, especially for new…