(Source)
We know that finding properties in Troy or any other city, or even state, isn't an easy task. However, we can help by narrowing down your search to the most lucrative real estate in a desirable region. So, if you've been checking out the entrepreneurial, lively, and comfortable neighborhoods in Troy, we've got you covered! In this post, we share 10 of our handpicked properties out of Troy's lucrative real estate market.
Troy appeals to families, young couples, and young professionals. Moreover, the median home price is $316,000. Furthermore, the city has several lively neighborhoods that comprise both luxurious and decent residences. There are ample entrepreneurial and employment opportunities in Troy, Michigan.
Top 10 Properties in Troy
The properties in Troy are surrounded by amenities ranging from traditional restaurants and recreational parks to prestigious learning institutes and shops. Troy's Oakland County, Michigan, and the current population is 84,000 people. Let's check out ten of our handpicked properties in Troy that we know you will adore!
The estate-sized single-family residence in Beach Forest, Northwest of Troy, has a 5,116 sqft living area. It contains 6 incredible and spacious bedrooms along with 6 bathrooms in total (4 full baths and 2 partial baths). Furthermore, it features an expensive backyard with a children's playground.
In addition, the property includes a front yard that's big enough to accommodate a large family gathering. Most single-families will love the double-story interior décor that comes with a paver patio, deck, new paint, and brand-new furnaces.
The mansion-like single-family home has 5 outstanding bedrooms with a total of 7 bathrooms (5 full baths and 2 partial baths). The property spreads over an area of 5,169 sqft. Furthermore, the entryway to the house showcases an elegant piano alcove along with stylish hardwood flooring and crown molding interior.
This house perfectly suits the needs of a family looking for sophisticated elegance, a double-story housing structure, captivating curb appeal, and impressive exterior décor. Not to mention, the newly installed carpets and furnaces with fresh paint exude a luxurious ambiance. The circular staircase connects both floors while giving a safe view of the outdoors.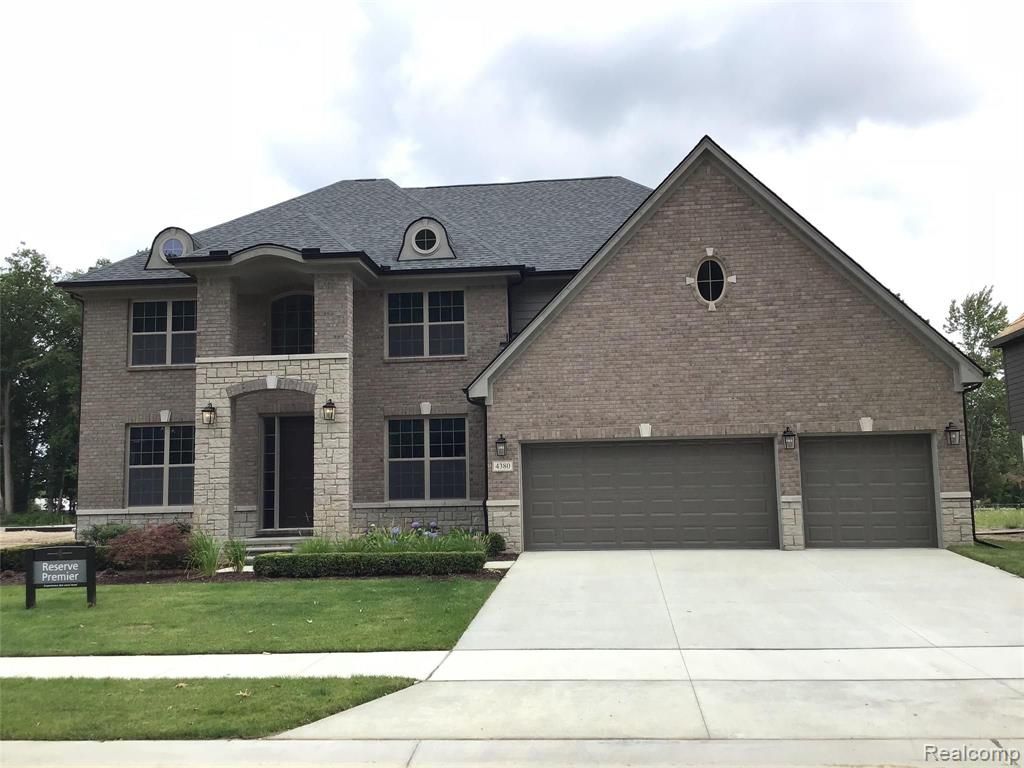 This double-story residence is a prime jewel among the single-family properties in Troy. It expands over 3,900 sqft with 4 minimal yet comfortable bedrooms and 5 bathrooms (4 full baths and 1 partial bath). The property features a 3-car attached garage with a quartz countertop and a fully furnished kitchen. A single-family with a love for cooking will find this house perfect to cook up some fantastic treats for get-togethers and reunions.
The house packs a bowed wall with panoramic windows offering a relaxing view of the outside. The elegant interior décor combined with a modern fireplace and striking hardwood floors is surely captivating.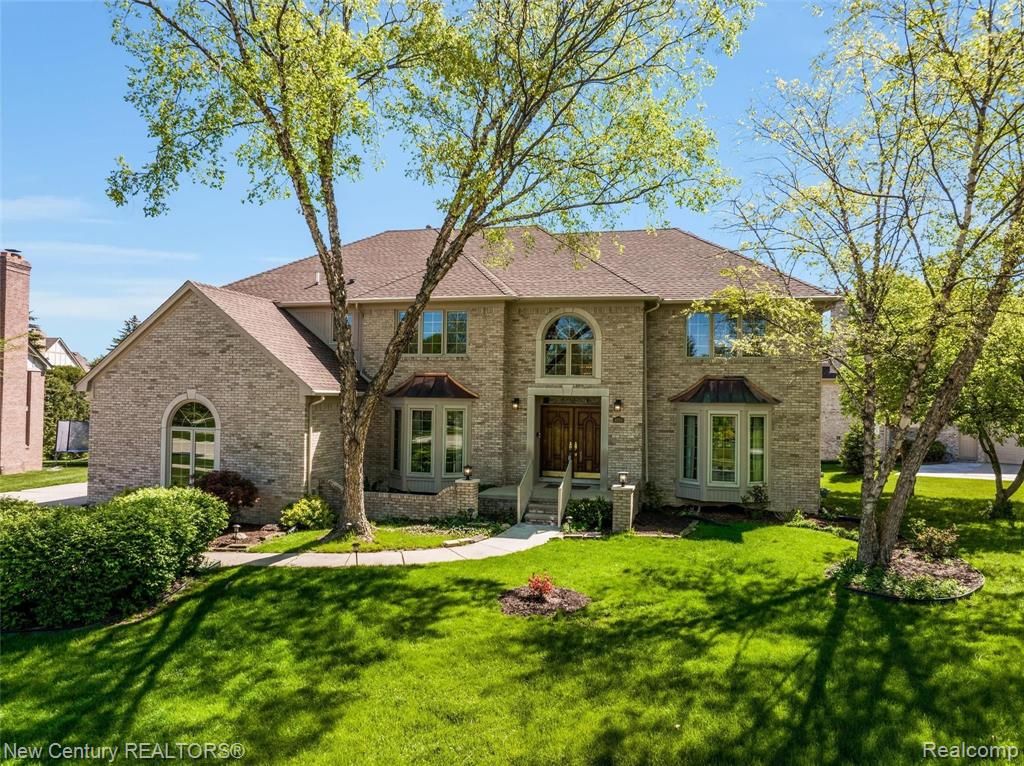 This brick colonial-style residence packs 4,337 sqft of living space with 5 wonderful bedrooms and 5 luxurious bathrooms in total (4 full baths and 1 partial bath). The brand new roof with a nearly 50-year warranty and beautifully-maintained front yard comprising refreshing bushes are some of the property's most impeccable features.
The living space inside the property is truly desirable. The master kitchen comes with granite countertops, a stunning brick fireplace (traditional-style), and a well-organized walk-in pantry. A beautiful deck and a 3-car attached garage are enough to finish off the modern lifestyle of this luxurious property.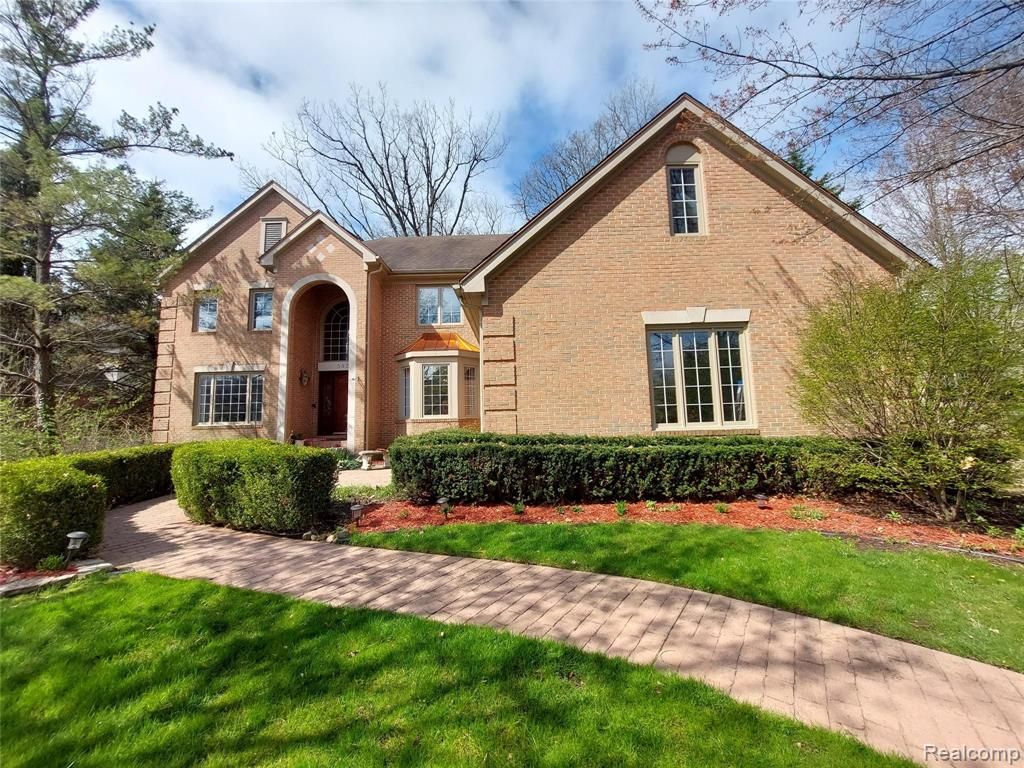 It's located in Beach Forest, Northwest of Troy, and encompasses a living area of over 4,400 sqft. Additionally, the house contains 5 bedrooms and 6 bathrooms in total (4 full baths and 2 partial baths). Also, it would be a shame to not mention the beautiful bush-aligned walkway to the front door.
The double-story structure includes a beautiful kitchen, spacious living room, 3-car garage, brand new deck, freshly painted walls, and an elegant fireplace. The skylight in the ceiling is a delicate bonus to the already magnificent interior.
Spreading over a living area of 3,511 sqft, the house features 3 bedrooms and 5 total bathrooms (3 full baths and 2 partial baths). Priced in a fairly affordable range among properties in Troy, this single-family residence is worth every cent!
From a 3-car garage, stunning Samsung appliances, and beautiful walk-in closets to a fully furnished basement and plenty of storage space around the house, this property has all the right features for a single family's housing needs. Consider taking a tour of this property to check out the beautiful walkway!
This double-story house with striking curb appeal spreads over 2,816 sqft. It offers 4 spacious bedrooms with 5 furnished bathrooms (4 full baths and 1 partial bath). It's one of the few residential properties in the house that's worthy of compliments thanks to its simplistic and admirable exterior.
The house is nothing less than elegant and stunning from the inside. It has two separate sunrooms, hardwood flooring, covered porches, a beautiful patio, a well-maintained deck, and so many more features. Being in Westaway Drive, it's very close to M59 and Rochester Rd.
It's a recently updated 4 bedroom, 4 bathrooms (3 full baths and 1 partial bath), and 2,683-sqft single-family home. The property is surrounded by a large backyard and front yard. The generous bedroom packs spacious closets while offering modern décor and functionality at best.
The house has a custom driveway that can accommodate up to 3 cars. The interior includes an eye-catching and lovely fireplace with an extra-large deck and sliding doors. The house is wonderful for a single-family that brings all the necessary features with a touch of modern-day architecture and interior design.
This lavish single-family home is located in Charnwood Hills Subdivision, allowing convenient access to award-winning schools in Troy. The property offers a living area of 3,224 sqft along with 4 bedrooms and 4 bathrooms in total (3 full baths and 1 partial bath).
A high-efficiency furnace, generous dining area, crown molding interior, hardwood flooring, laundry room, mudroom, and elegant kitchen space are just some of the property's best features. In short, if you're looking for an all-in-one home to start a family, this is it.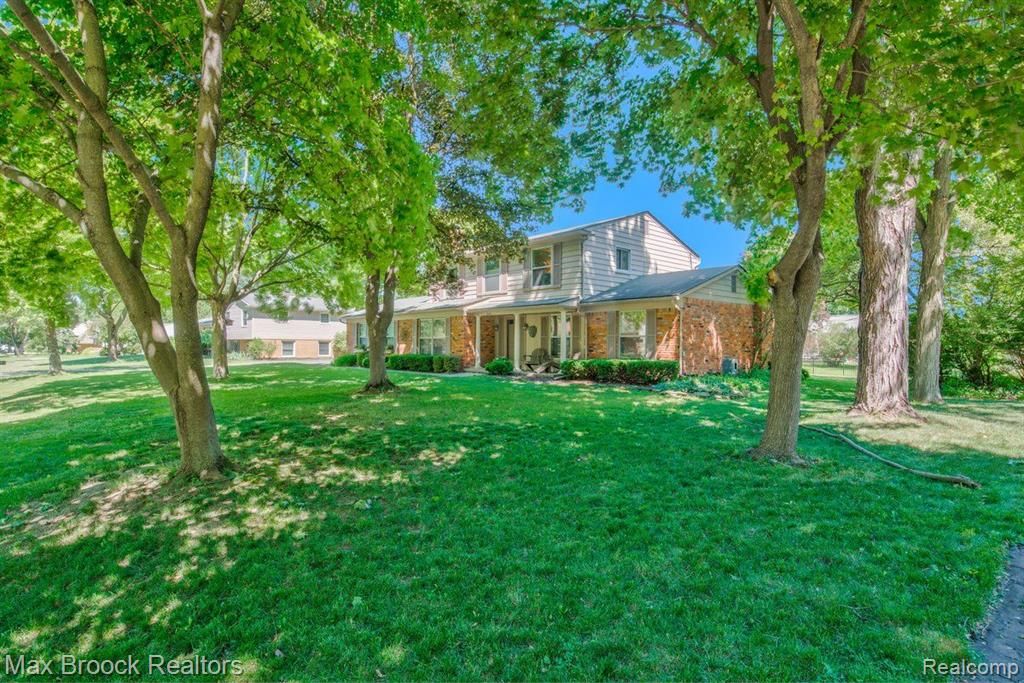 This house looks nothing less than the perfect suburban family residence in a Hollywood film. It even has a picturesque front walkway with lush grass and a covered porch without a railing to add a classy touch. It has a built-in water heater for convenient washing, bathing, and cleaning. Although it has a traditional exterior that adds to its curb appeal, the interior is the complete opposite.
This gorgeous single-family home is one of the best properties in Troy that most people would desire. It offers a living area of over 2,000 sqft along with 4 bedrooms and 3 full bathrooms (2 full baths and 1 partial bath). It features a semi-finished basement that provides additional storage space and a living area.
Apart from that, the property boasts generous master bedrooms, bright kitchen designs, vinyl floors, an open breakfast area, and strategically-installed windows to let in natural light and create an attractive ambiance.
Conclusion
To choose a property that suits you and your family, you must consider a lot of factors. If you like any other properties in Troy as listed above, contact Crown Properties International. We have dealt with countless real estate transactions all over Michigan and a few other states.
Real estate agents at Crown Properties International have over 30 years of experience. So, trust us with your property search and we will find the perfect match for your housing needs. With that said, call us today to set up a meeting with one of our best real estate agents.
Related Posts
(Source) You can find several properties in Livonia based on your requirements…

(Source) Trying to locate the best residential markets in Southeast Michigan to…

Whether you're looking for one story or two-story building, it's hard to…