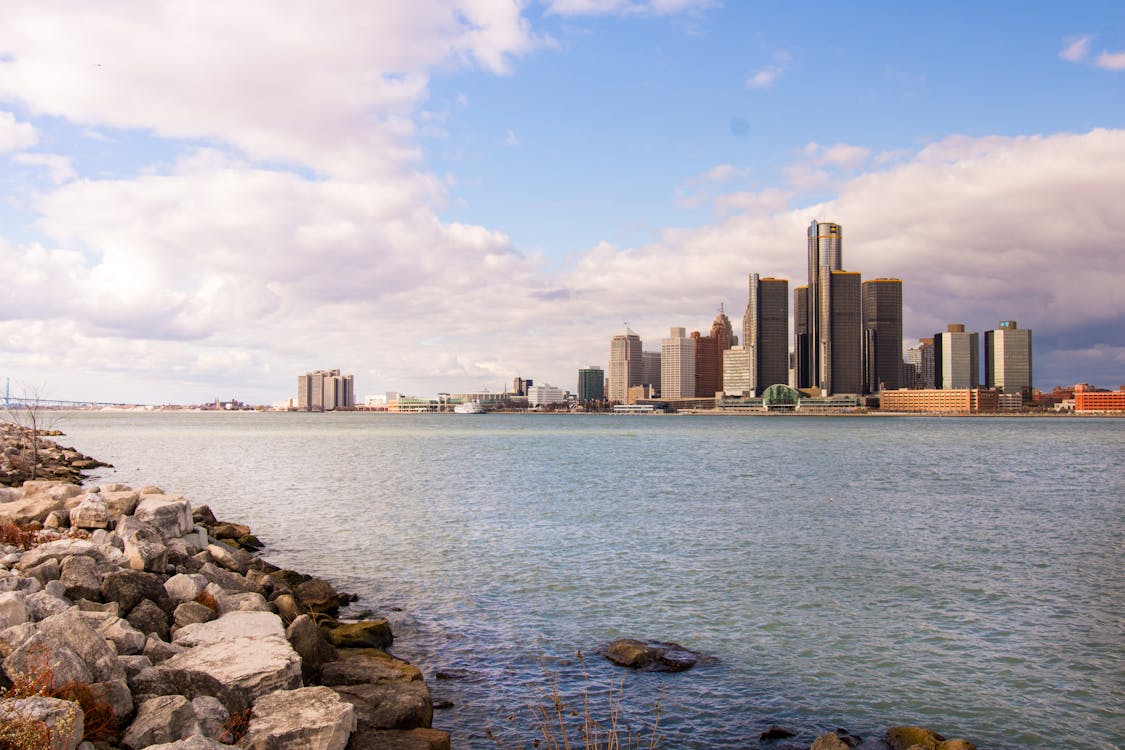 (Source)
Are you looking for the best places to live in Michigan? Here are the top 10 residential cities in Southeast Michigan that are slowly growing in terms of population, economic activity, and facilities. Finding the perfect humble abode for you and your family isn't always an easy task. You have to consider a lot of factors regarding the needs and requirements of your family. Plus, finding a friendly neighborhood with all the necessary facilities, working opportunities, and other aspects is critical.
So, to help you out, we have picked 10 of the best residential cities in Southeast Michigan. All 10 of those residential cities in Southeast Michigan have a lot of activities to offer. From great schools and healthcare institutes/ departments to companies offering jobs and recreational spots, these places have got it all for you. So without further ado, let's jump right into those 10 cities.
(Source)
Ann Arbor is located on the west side of Detroit and is a Midwestern Michigan state. It is home to a progressing University of Michigan which is probably one of the best attractions there. The Museum of Art displays a multicultural art deposit coming from artists of various backgrounds. It's a great place for people who love to hang out in Museums and explore kid-friendly interactive exhibitions, events, and venues. Plus, there are a lot of homely neighborhoods in the city that you can explore with the right real estate company by your side.
(Source)
Bloomfield Hills falls in Oakland County as one of the smallest cities in the region. It's a northern suburb of Metro Detroit. It's a community with strong traditions that value a quiet and peaceful residential environment. You will find plenty of impressive residential properties in Bloomfield Hills. It's an organized city with tons of amenities including restaurants, parks, and other recreational spots. Furthermore, the education and healthcare institutes are some of the top-rated.
(Source)
Birmingham also falls in Oakland County and has a population of over 21,000 people as per the 2019 census. The city is halfway between Detroit and Pontiac, which are two of the most popular cities in Southeast Michigan as well. Birmingham, MI offers access to the major airports, freeways, and amenities in Southeast Michigan. It's close to Troy, Royal Oak, and Beverley Hills, which ensures access to various facilities, recreational activities, and relaxing spots. You will also find numerous residential real estate properties in Birmingham, MI.
(Source)
Beverly Hills falls 5 miles from the City of Detroit. As per the 2019 census, the population of the city is around 11,000 people. It's a highly populated village that formed officially in 1958. The city features an exclusive community that forms a major part of Oakland County. Some of the main attractions of Beverly Hills include Inglenook Park, Robert Kidd Gallery, Artspace II Inc, Cranbrook Art Museum, and more. Also, the high schools and elementary schools in Beverly Hills are top-rated and economic activities are improving, which signals great employment opportunities.
(Source)
Farmington Hills City has a population of over 83,000 people as per the 2020 census. It's a suburb that forms one of the most populated Oakland County residential cities in Southeast Michigan. It's the second most populated following Troy. One of Time Magazine's features in 2018 mentioned Farmington Hills as the best residential city in Southeast Michigan. The city offers a pleasant way of living by improving education, convenience, safety, and other facilities.
(Source)
Royal Oak has a population of over 57,000 as per the census of 2010. The city offers access to some of the major highways and freeways. Plus, it's home to some of the popular companies in the US and the State of Michigan. It features closely-knit and safe neighborhoods, which are home to friendly individuals and families throughout. Whether you're single or with a family, living in Royal Oak will definitely give you an energetic environment to thrive in.
(Source)
This city is a part of Oakland County and forms one of the best residential cities in Michigan due to the facilities and the level of population. As per the 2019 census, the population of Berkley reached over 23,000 people. The city's people are known for being kind and friendly, especially when you consider the fantastic neighborhoods. More so, you will find priceless attractions and budget-friendly residential properties in the city. The city has a living atmosphere that's unbeatable compared to many other cities in Southeast Michigan. Besides, with great schools and amazing distractions, the city is one of the top places to live in Michigan.
(Source)
Troy is probably one of the most populated residential cities in Southeast Michigan going over 84,000 residents as per the 2022 census. The Niche's 2021 magazine also featured it among the top 10 suburbs to live in Michigan. Most of the residents in Troy retain the ownership of their homes. Plus, the living environment gives off a dense rural feel. It has various coffee shops, recreational parks, dining spots, restaurants, and other countless amenities. Also, the city also has some of the state's top-rated public schools for youngsters.
(Source)
Franklin village falls in the Southfield Township and is part of Oakland County in Michigan. As per the 2010 census, the population was only over 3,000 people, but that has changed slightly since. Furthermore, it's a peaceful and affluent neighborhood with countless amenities. The facilities include recreational dining spots, educational facilities, and healthcare departments that include primary doctors, dentists, and surgeons. It's a rural suburb that primarily homes retirees in the US state of Michigan.
(Source)
The city has a population of over 76,300 people as per the 2020 census. Moreover, it was also named one of the best residential cities in Southeast Michigan a while ago. In fact, it's the 15th largest city in Michigan in terms of land. The city is home to various luxurious residential properties. Additionally, it houses various skilled and professional workers from various backgrounds of life and work. It's an affluent suburb in Metro Detroit that offers all the residents the necessary facilities and benefits they hope for.
Conclusion
Are you ready to explore the best residential cities in Michigan? Crown Properties International can help. Our company has been dealing with clients from all backgrounds. Our main expertise is handling residential and commercial properties. We listen to your needs and requirements. And then, we can help you find the best real estate deals in any of your chosen residential cities in Southeast Michigan.
Give us a call today and set a consultation date with one of our real estate experts at Crown Properties International. It's our goal to help you find your dream house or commercial property to start your own business in Michigan.
Related Posts
(Source) You can find several properties in Livonia based on your requirements…

(Source) Trying to locate the best residential markets in Southeast Michigan to…

Whether you're looking for one story or two-story building, it's hard to…