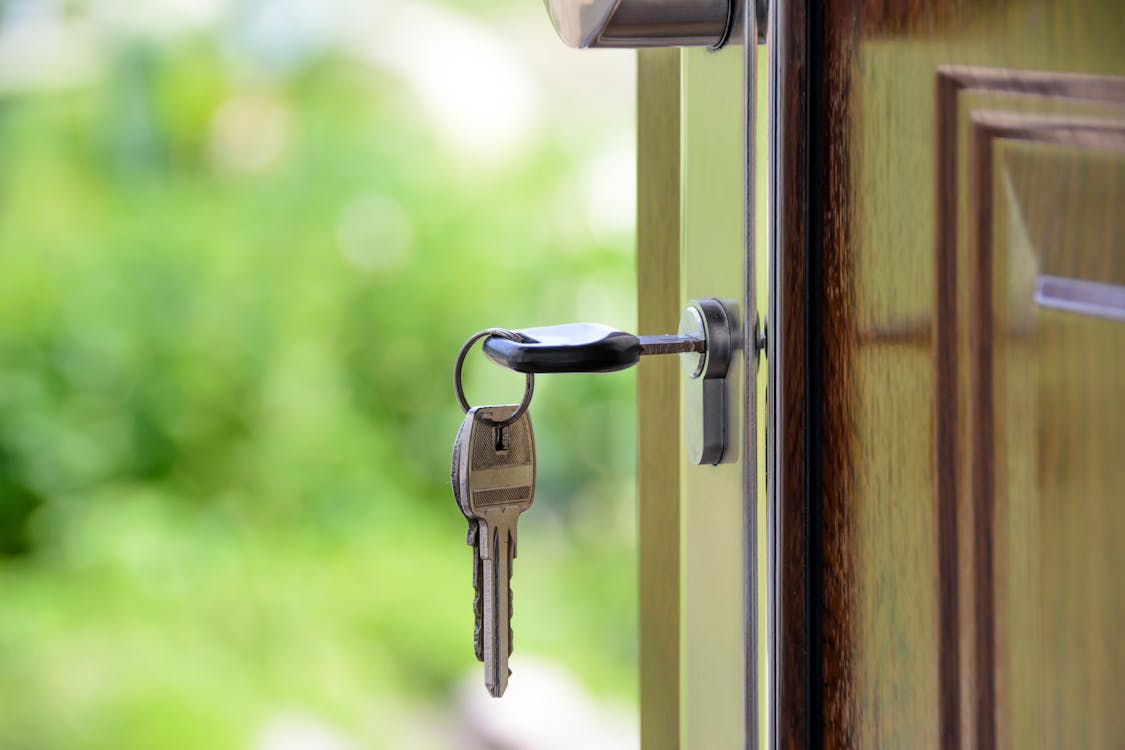 (Source)
Here's a post that will put your search for the best properties in West Bloomfield to rest. West Bloomfield is a charter township located in Oakland County, Michigan. It falls within the Detroit Metropolitan area which ensures proximity to several popular and big Michigan cities. As per the 2020 census, the total population in West Bloomfield Township is over 65,800 people. Based on the March 2022 report, the overall unemployment rate in West Bloomfield is only 3%.
There are countless employment opportunities, top corporate firms, housing facilities, and a range of other amenities in West Bloomfield Township. With that said, there's no doubt many people find it highly feasible to look for properties in West Bloomfield. If you're among such people, then fret not! Here's a list of several cozy single-family residences in attractive locations in West Bloomfield.
Top 10 Properties in West Bloomfield
You can find out more about the top 10 affordable, convenient, and facilitated housing properties that we have handpicked below. At Crown Properties international, real estate agents will help you look up properties in West Bloomfield, Ann Arbor, Troy, and other Michigan cities.
This luxurious single-family residence has a Tobacman design. The property takes up 5,008 sqft, offering 5 bedrooms and 5 total baths (4 full baths and 1 partial bath). This expansive real estate has a lake frontage with ample space for sitting. The 4 separate garages will make your car collecting hobby even more fun and exciting, capable of holding up to 9 to 11 cars in total! All bedrooms feature spacious contemporary designs.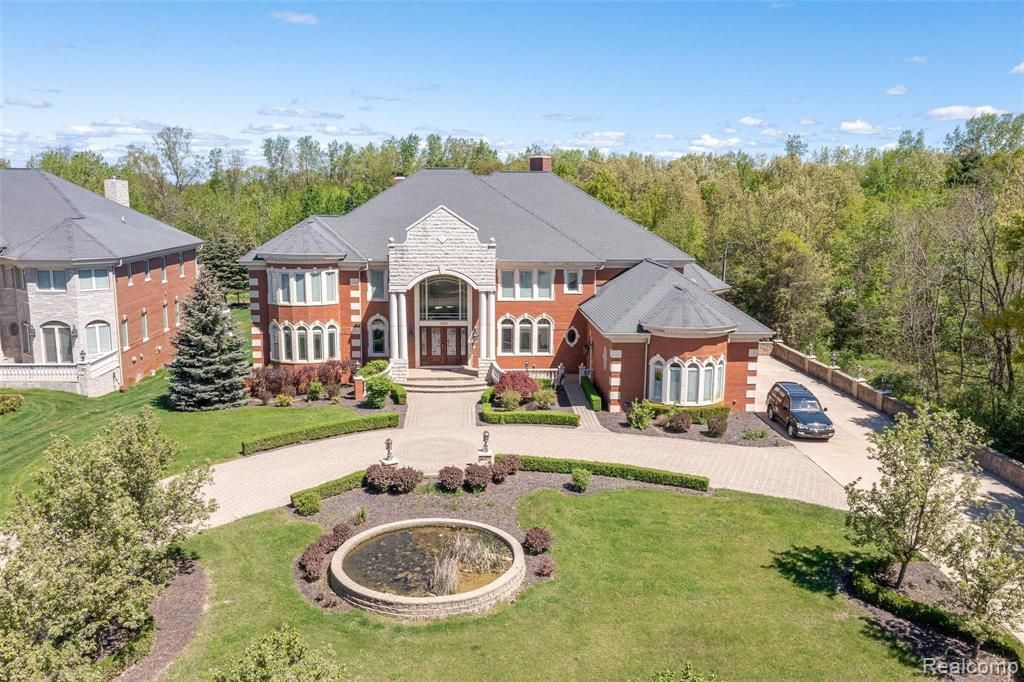 This non-homestead single-family residence is one of the best properties in West Bloomfield if you're looking for your next big house. The luxurious and prestigious décor of the house has a captivating effect on the eyes. The glamorous property expands over a total living area of 8,580 sqft. The house is fitted with exotic marble, crown molding, and a gourmet kitchen. It also comes with a 4-car garage and a custom driveway with a fountain at the front door, offering residents a comfortable and modern lifestyle.
Here's a single-family residence to end your search for elegant properties in West Bloomfield. The breathtaking landscape and marvelous interior décor leave no space for doubt. This single-family home boasts an 8,372 sqft area, 6 prestigious bedrooms, and 8 furnished baths (5 full baths and 3 partial baths). Stylish bathrooms, a classy study room, and graceful entryways are noticeable features of this mesmerizing residential site.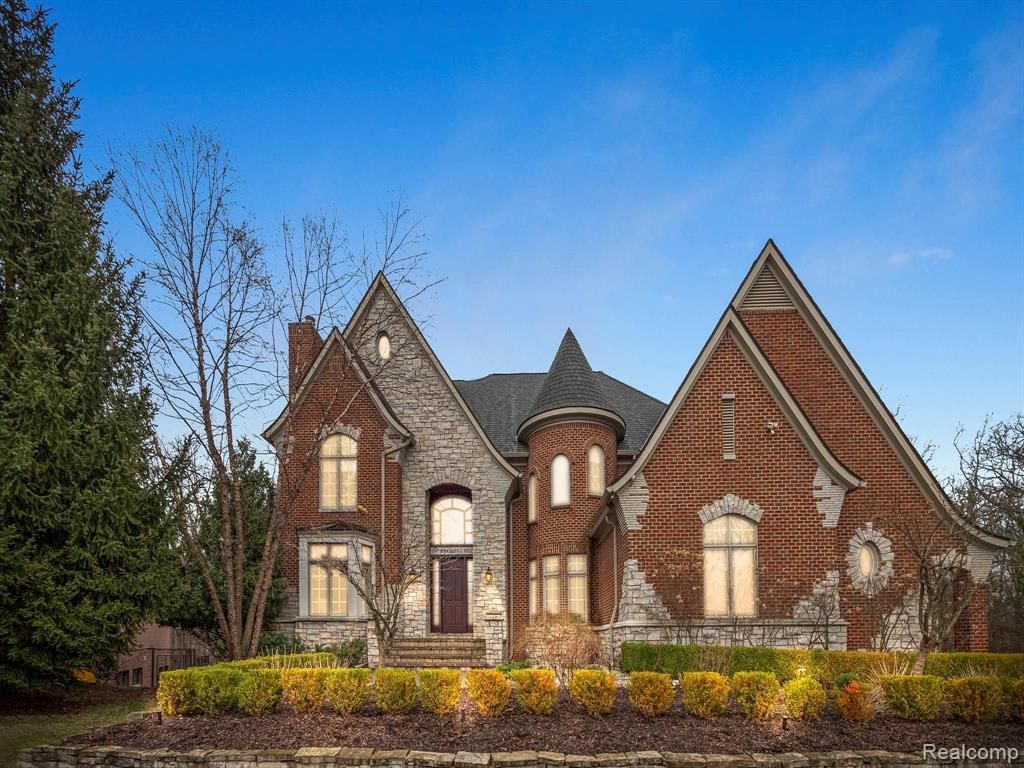 Covering approximately 5,600 sqft, this residence consists of 4 master suites and 7 total baths (4 full baths and 3 partial baths). Although traditional from the outside, the house is beautifully modernized from the inside thanks to advanced appliances and contemporary interior décor ideas. It has a spa-like full bathroom with stylish hardwood flooring. With a private backyard, full bar, and an indoor pool, this is a satisfying retreat for a single-family.
One of the main features of this 1,974 sqft property is its panoramic views that undoubtedly captivate the viewer. The single-family residence offers enchanting views of the large lake. Only a few properties in West Bloomfield have the real estate charm of this property. It has 3 spacious bedrooms and 2 total baths (1 full bath and 1 partial bath). It grants access to the docking area right in the private backyard.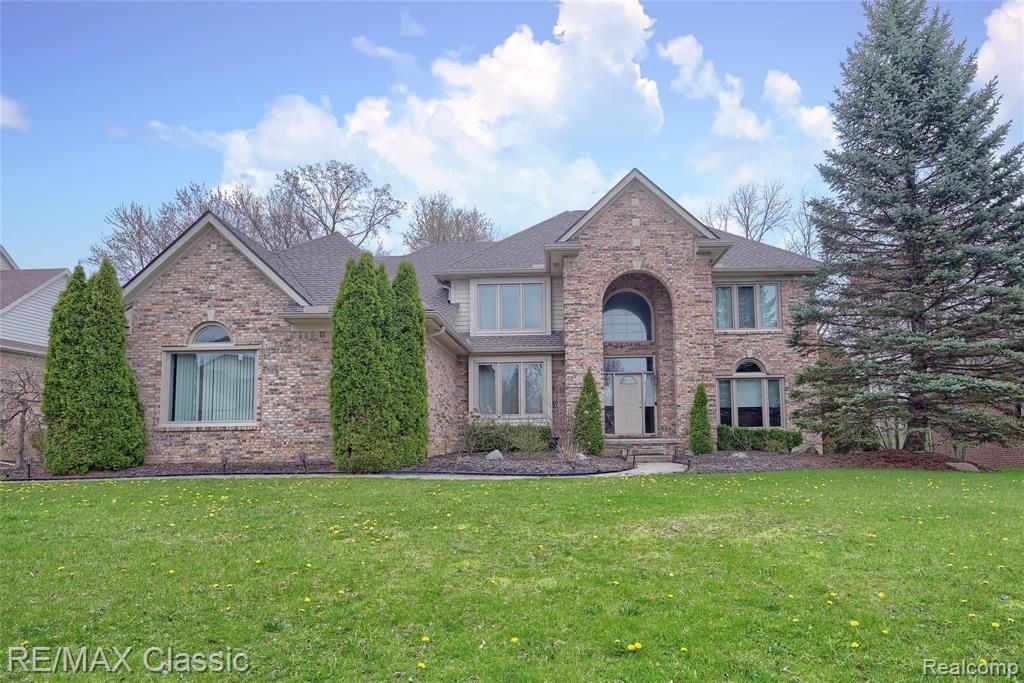 7411 Millwood Drive single-family home spans over 5,191 sqft. It offers 5 expansive bedrooms and 4 total baths (3 full baths and 1 partial bath). It's a new listing in the real estate market and with a highly aesthetic appeal, custom kitchen gourmet designs, and stainless steel appliances. Additionally, the whole house is energy-efficient with fiberglass windows, doors, and a 3-car attached garage.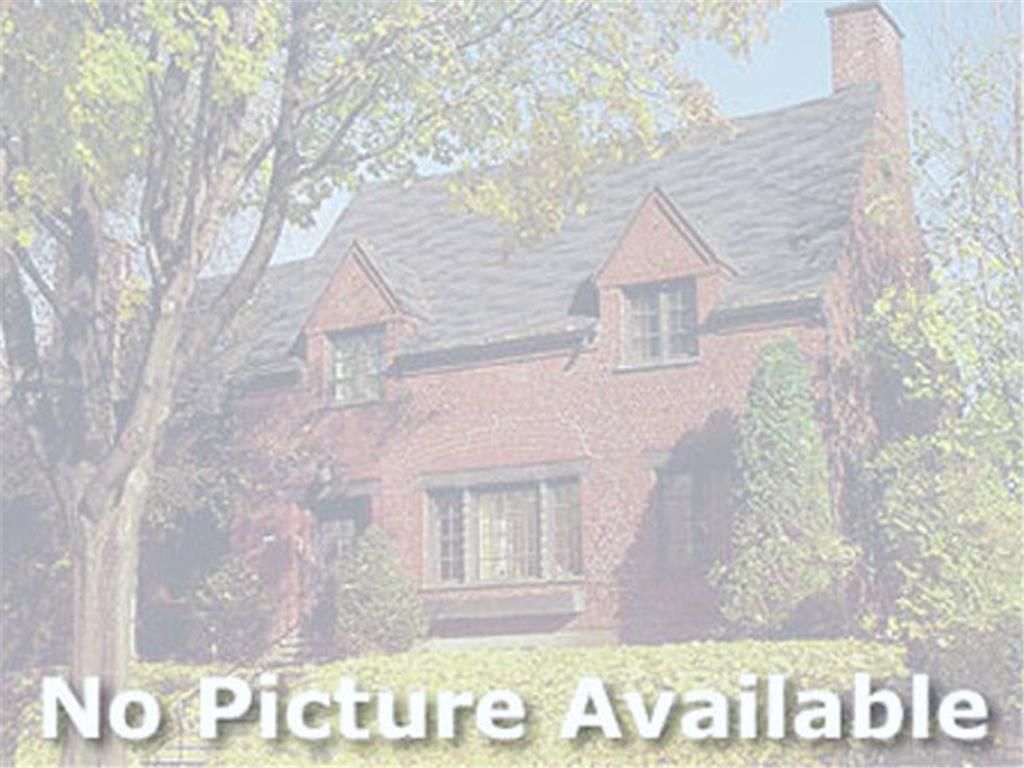 This compact, yet adorable single-family residence comes with 880 sqft, 2 bedrooms, and 1 bath. It's one of the most valuable parcels of land in West Bloomfield because it offers instant access to Union Lake. And, if you have boating hobbies or plan to take them on soon, the dock access will be quite useful. In fact, it's a central location for many recreational activities such as themed dining spots, golf courses, and so on.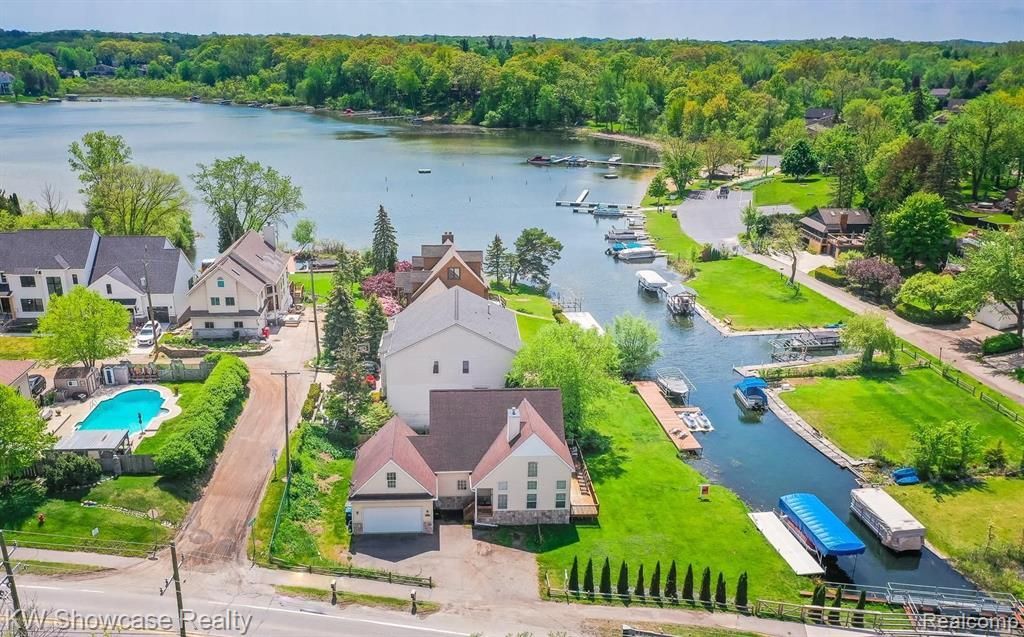 It's a contemporary design residential estate with 3 bedrooms and 3 full baths. It extends over a 2,172 sqft area. Moreover, the captivating gardens and mesmerizing tree line around the property are one of the best exterior aesthetic features of this single-family residence. In addition, you will have canal frontage and access to a spacious garden area. The double-story house with a custom porch design adds a classy touch with hardwood flooring and a 2-car attached garage.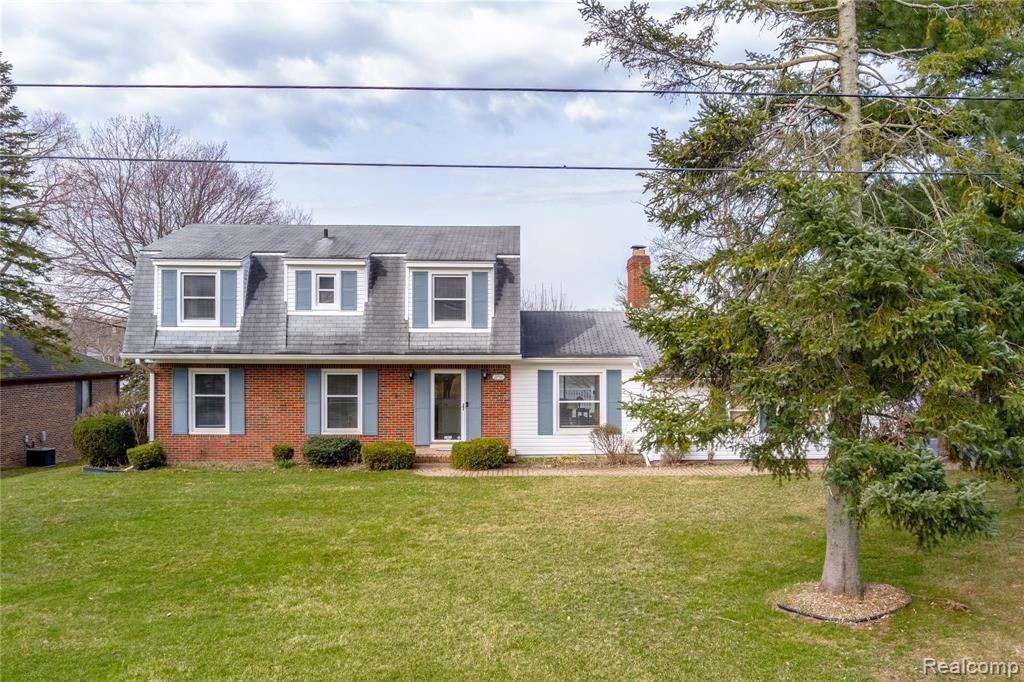 With a beautifully designed backyard walk-out, you get access to a lakefront. The house is equipped with a standby generator, an insulated garage, an upgraded furnace, and a contemporary gas fireplace. Further, this single-family home also has a high-quality alarm system and reverse-osmosis water filtration system. Plus, the decorative kitchen has granite countertops to add an aesthetic appeal. Lastly, the house spreads over 2,225 sqft and offers 4 bedrooms and 3 total baths (2 full baths and 1 partial bath).
Finally, our list of facilitated and elegant properties in West Bloomfield ends with one of the most affordable houses. The double-story house with an attached staircase porch is located in a friendly neighborhood. Moreover, only a few surrounding houses including this organized single-family residence have access to a private deeded lot. Furthermore, you will love the striking solid oak trim and beautiful mill work. At this wonderful residential real estate, you will have instant access to Union Lake and a ready-to-use dock year-round. This house expands over 1,728 sqft with 3 bedrooms and 3 full baths).
Conclusion
If you're ready to find properties in West Bloomfield, talk to a real estate expert. At Crown Properties International, we don't compromise on client satisfaction whether it's day or night. Our hardworking real estate agents and other experts are tirelessly striving to make our agency one of the top choices to find properties in West Bloomfield and other cities in Southeast Michigan.
Our experience in dealing with thousands of properties all over Michigan and other states including Florida grants us superior real estate prowess compared to other real estate agencies. Give us a call and talk to one of our finest real estate agents to look up the above-mentioned listings or more today!
Related Posts
(Source) You can find several properties in Livonia based on your requirements…

(Source) Trying to locate the best residential markets in Southeast Michigan to…

Whether you're looking for one story or two-story building, it's hard to…