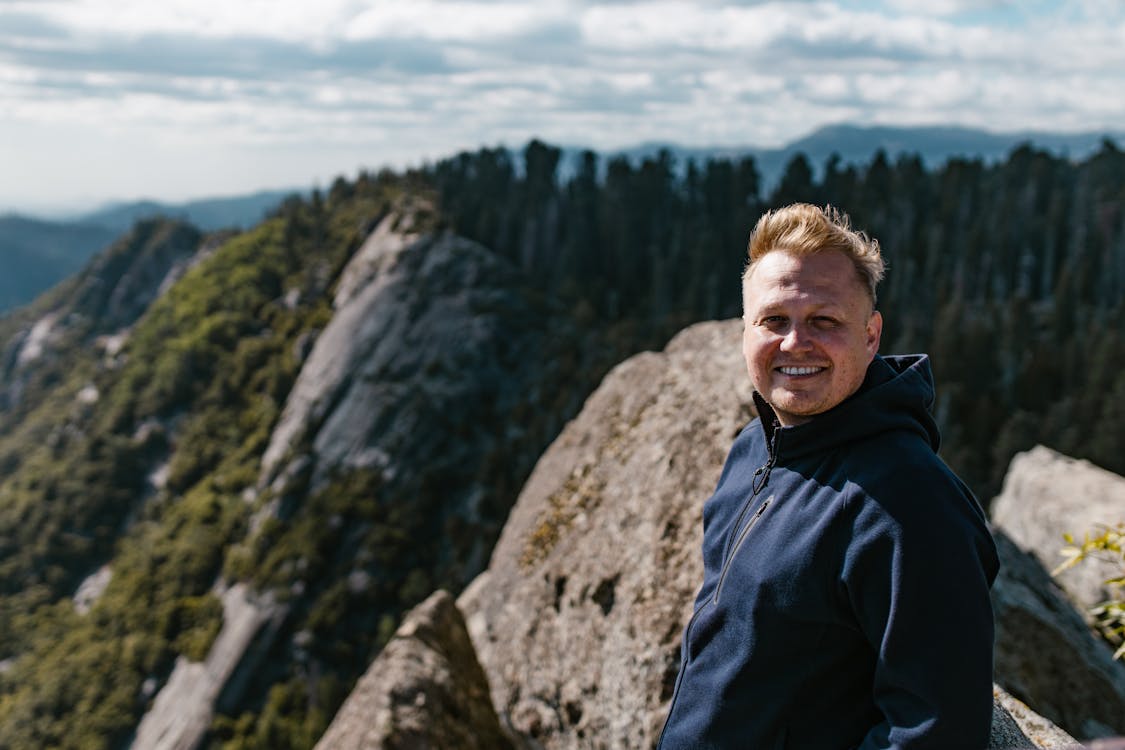 (Source)
From the legendary city of Detroit to a diverse range of landscapes, Michigan is full of locations that grasp tourists' attention. There's a rich history behind the famous cities and nationwide popular places. Throughout the tourist attractions in Michigan, you can enjoy nature with Great Lakes, coastal habitats, and freshwater dunes. You can also visit various historic sites in Michigan, including the Greenfield Village and Mackinac Island. They're highly renowned and popular Henry Ford historical sites.
Top 10 Tourist Attractions in Michigan
Detroit, which has gained the title of Motor City, is the cultural center of Michigan. It has become a top tourist destination for those visiting Michigan, but there are countless others. Here are the top 10 tourist attractions in Michigan.
(Source)
Inside Ann Arbor, this university covers an area of over 2,800 acres. The University of Michigan is one of the top tourist attractions in Michigan due to its historical significance. It includes famous art and education centers. Some popular spots include the Kelsey Museum of Archaeology and the Museum of Natural History. To visitors' surprise, this campus in Michigan shows impressive collections of art dating back to the Mediterranean Civilizations. When we talk about off-campus tourist interest, the Matthaei Botanical Gardens appeal to visitors just about every day. Overall, the campus is full of traditional Gothic structures.
(Source)
As mentioned above, this is a historical site that holds much more significance with regard to the state's history. For instance, it depicts life without buses, cars, or any other motor vehicle. To take a peek at the simpler life dating back to the historical era, tourists usually take a ferry to the island and spend their time visiting the town's shops. It's a great attraction for hiking-lovers. Plus, you can always get a horse-carriage ride through the town on Mackinac Island. Do you know that one of the world's longest suspension spans is the Mackinac Bridge? It connects the Upper Peninsula with the Lower Peninsula.
(Source)
Are you a self-proclaimed art lover? If so, then the Detroit Institute of Arts is just the place to visit. Plan a visit to the Detroit Institute of Arts to check out multi-cultural art collections that date back to the earliest civilizations. Look at various exhibits comprising pottery, bronze, and stone from Africa, America, and Europe. It also includes an Islamic Art Collection that includes similar objects such as pottery. The Detroit Institute of Arts represents artists from different parts of the globe. It has over 100 galleries and around 65,000 pieces of artwork.
(Source)
As one of the top tourist attractions in Michigan as well, it's located alongside the Canadian Frontier. Firstly, the Isle Royale National Park has a lot of dense forests, streams, and lakes that create a diverse look on the 432 square mile island's landscape. Secondly, various kinds of wildlife live inside the dense forests and drink from the streams of Isle Royale National Park in Michigan. Some of them include herring gulls, ospreys, moose, otters, wolves, falcons, and foxes. For most tourists, a visit to this place offers a remote wilderness experience.
(Source)
You may not need an introduction to the Detroit Zoo due to its immense popularity in the US. The zoo is among the top attractions in Michigan by boasting a range of wild animals that come from different regions. The African animals are the most popular species in Detroit Zoo. Those include zebras, lions, giraffes, and aardvark. There are animals from other regions as well, such as the arctic's polar bears and the Kangaroos, which are native to the Australian Outback.
(Source)
Near the south shore of Lake Superior, the site's name is based on colors of minerals, such as iron, manganese oxide, and copper, which are found in abundance in the rocks. Moreover, the landscape features cliffs, a rocky shoreline, and dunes. Most visitors here enjoy nature by opting for activities such as snowmobiling, skiing, and snowshoeing. Hiking and boating are also among the popular activities at Pictured Rocks National Seashore
(Source)
Lake Michigan is one of the Great Lakes, third-largest, we might add, and it has the second-longest shoreline across the 50 states of America. For sightseeing purposes, visitors plan several boat tours at Sleeping Bear Dunes National Lakeshore on a regular basis. The lake's natural beauty is known to captivate visitors. If you love walking through shorelines, the perched Dunes at Sleeping Bear Dunes National Lakeshore offer a memorable experience.
(Source)
This is another amazing spot for art fanatics to visit if they want to experience a synthesis of nature and art. From unique plants to beautiful waterfalls, the Frederik Meijer Gardens incite a sense of excitement at first glance. It is home to famous farmhouses of the 1880s. Although it's Lena Meijer's first home replica, the site is filled with exotic and rare plants from all around. All rare plants are kept inside the five-story structure, which is open to visitors.
(Source)
The Henry Ford is among the top must-see sites for visitors in the US. Besides giving insight into the life of the auto legend, the artifacts take you back to the beginnings of American innovation. The country's locomotive industry achieved most of its milestones thanks to Henry Ford. While most people are aware of this, do you know what the scope of American innovation looks like throughout the years? Well, you can find out at the Henry Ford sites when you plan a visit to Michigan.
(Source)
If you have a knack for boats, especially shipwrecks, you should visit the Great Lakes Shipwreck Museum in Michigan. It is among the most popular tourist attractions in Michigan because it offers barrier-free access to Whitefish Point's fragile dunes through a boardwalk. Tourists love going through the Lightkeepers Quarters from 1861 at the Museum. The Surfboat House of 1923, which underwent full restoration quite recently to preserve its significance, has gone through a complete renovation.
Conclusion
Whether your plan to visit Michigan State's must-see locations at a lightning-fast pace or wish to stay longer than other tourists, it will always have a lot to offer. With all the tourist attractions in Michigan, you can surely plan a comfortable and long stay. But, if you're looking for real estate properties in this beautiful state, consider contacting Crown Properties International.
A significant number of houses are up for sale, and who knows, perhaps you can start your new year with the house of your dreams right here in Michigan with the help of Crown Properties International. Our group of real estate agents is dedicated to serving the best to all clients through experience and goodwill.
Related Posts
(Source) You can find several properties in Livonia based on your requirements…

(Source) Trying to locate the best residential markets in Southeast Michigan to…

Whether you're looking for one story or two-story building, it's hard to…